Paul Revere's famous cry "The British are coming!" warned residents of Lexington and Concord of the imminent danger of British invasion. Right?
The Titanic was touted as "unsinkable" before its ill-fated maiden journey. Right?
Well, not exactly. The stories we've been told about historical events have been skewed by the fact that most were written from a single perspective. And no event has EVER had only one perspective.  That's why I'm so excited that author Kate Messner is writing a new series for middle-grade readers called History Smashers.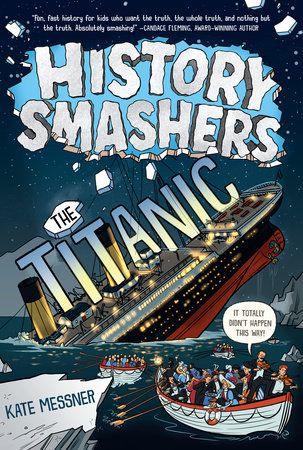 Before we talk about the books, though, let's talk a bit more about this notion of  the "single story narrative." Last fall, while walking my daily two-mile neighborhood loop, I listened to author Linda Sue Park discuss her book PRAIRIE LOTUS with Matthew Winner on The Children's Book Podcast. In the podcast, she talked about the "single story narrative" and about how she introduces the idea of a single story to young readers.  The analogy she uses is very clever. You should click the link above and listen to the podcast.
Since then, I've thought about how much of our history has been learned from a single perspective, and I've pondered the challenges teachers, parents, librarians, and those of us who write, edit, and publish for young readers, face.  Digging deeper, I listened to the TED Talk titled The Danger of a Single Story by Chimamanda Ngozi Adichie that Linda Sue mentions in the podcast. The talk is more than ten years old, but never has it been more important that we ask ourselves "Who else was there?" and "What if we start the story from a different perspective?"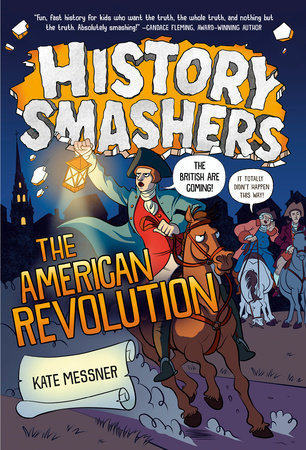 In an interview with Publisher's Weekly, Messner says she wants "to tell stories in a way that's respectful of kids. Kids can handle more than we think they can. And I feel like being honest with kids is really important. Sometimes our teaching of history has not fared so well in that area, particularly when it comes to our failings as a country, our mistakes. We like to teach little kids nice stories about history. I think we can start to have those conversations earlier."
Out of that vision, the History Smashers series was born. With five titles complete and more on the way, the reviews are fantastic!
"Critical, respectful, engaging: exemplary history for children." —Kirkus Reviews, The Mayflower, starred review
"The book's format may be a good match for those with shorter attention spans, and permits it to be gratifyingly capacious in what it covers." —New York Times Book Review
"Kate Messner serves up fun, fast history for kids who want the truth, the whole truth, and nothing but the truth. Absolutely smashing!" —Candace Fleming, award-wining author
I also love that these books are fact-packed and visually enticing, with sidebars, graphic panels, and lots of illustration. They'll be a welcome addition to classroom, public, and home libraries. I have no doubt they'll be conversation-starters for years to come. Keep the conversations going, friends!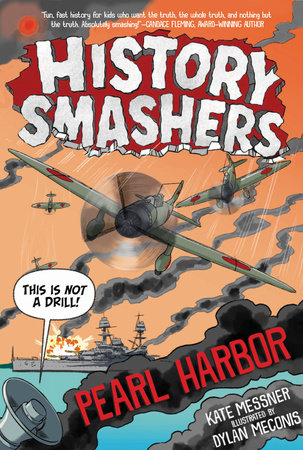 .