Fantasy- A Diverse Genre
A number of incredible middle grade fantasy books have been published this year. Epic fantasy is set in an alternate world and contains magical elements, monsters, and creatures.
Low fantasy also contains magical creatures or elements, but these elements enter the normal world. Urban fantasy is set in a city, while historical fantasy is set in the past. In magical realism, the lines between reality and fantasy are blurred. Finally, there's one of my personal favorites—mythological fantasy.
Mythological Fantasy
Mythological fantasy weaves tropes, themes, and symbols from myths, legends, and fairy tales into the story. These stories are entertaining and  draw from a number of cultures, which allows us to see a little something about other people.
Japan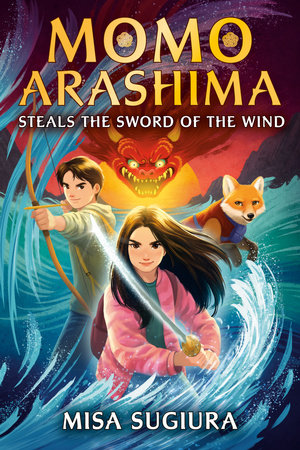 Momo Arrashima Steals the Sword of the Wind by Misa Sugiura is a fast-paced and delightfully funny story about twelve-year old Momo, who learns she's half-goddess and must save the world by facing down demons. The monsters and gods are based on Japanese Legends.
Celtic
Kelcie Murphy and the Academy for the Unbreakable Arts draws from Celtic mythology. Kelcie tests into a new type of magical school where she learns she's a Saiga, an ancient being. She must learn to use her hidden powers and find out who her parents are and why they abandoned her.
Colombia
The Enchanted Life of Valentina Mejía by Alexandra Alessandri is a Coloombian version of the Chronicles of Narnia. In this story, Valentina and her brother must venture across an alternate Colombia with lots of mythical creatures to save their dad. In this story, Valentina learns all the legends her dad told her about are real.
Hawaii
Lei and the Fire Goddess, author Malia Maunakea explores what happens when a twelve-year old girl (Anna) visits her family in Hawaii. She ignores her family's history and opts for a touristy vacation, but then she accidentally insults Pele, the fire goddess. Her vacation is over and the fun (including demigods and mythical monsters) begins. This book is action-packed, funny, and filled with interesting tidbits about Hawaiian culture.
Interested in other stories that incorporate mythology from diverse cultures, check out Author Interview Deke Moulton or  Sydney Taylor Book Award Blog.